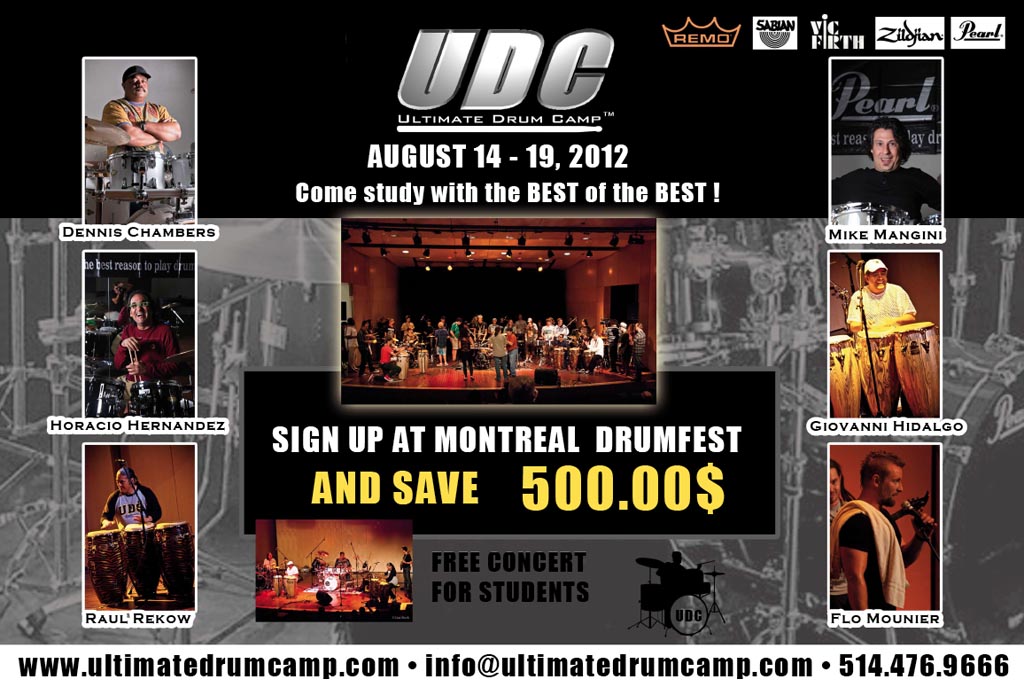 Ultimate Drum Camp 2012.
This is your chance to learn from Pearl artists, Dennis Chambers, Horacio Hernandez, Mike Mangini, Flo Mounier, Kenwood Dennard and LP artists, Giovanni Hidalgo and Raul Rekow.
- 3 Master's classes per day, 3 concert nights and 1 open jam night with student participation.
- 11 practice rooms with drum kits and congas open until 1AM everyday.
Held at the world renowned Orford Arts Centre in Mount Orford, Quebec, Canada.
Camp dates: August 14 to 19, 2012.
Register today for Ultimate Drum Camp 2012.